If you're anything like me, there are times you don't shower for 2...... sometimes 3 days (the life of a SAHM). The downfall to this is that my hair starts getting super oily by the end of the second day! This is where the dry shampoo comes in handy! It takes just a few minutes to throw a batch together and then seconds to apply to your hair before you run out the door to take your kids to school!!
(complete recipe posted at the end)
What you will need:
*Rhassoul Clay
*Arrowroot Powder
*Powdered Milk
*Cocoa Powder
*measuring spoons
*fork/spoon to mix powders together
*bowl/container to mix powders in
*container to store finished product
There is no specific order in which these items need to be added
(other than the cocoa powder, you may want to do this one last).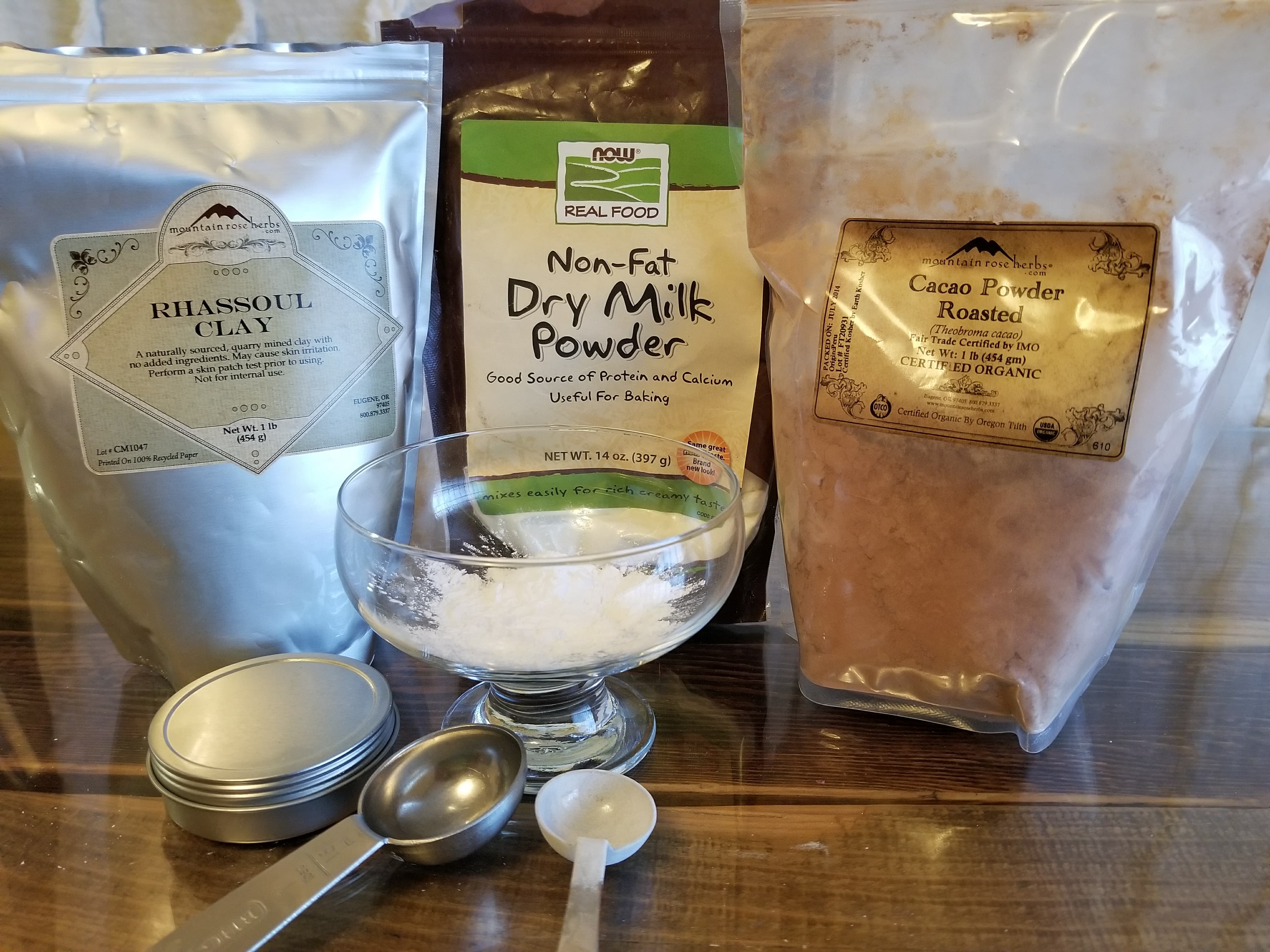 Add to the bowl/container, 1 Tbsp Rhassoul Clay, 2 tsp Arrowroot Powder, and 1 tsp Powdered Milk.
Be sure that when you purchase the powdered milk, that you get a more fine blend. I have always had really good luck with the brand pictured above (Now Real Food). The powdered milk also helps to keep your hair soft!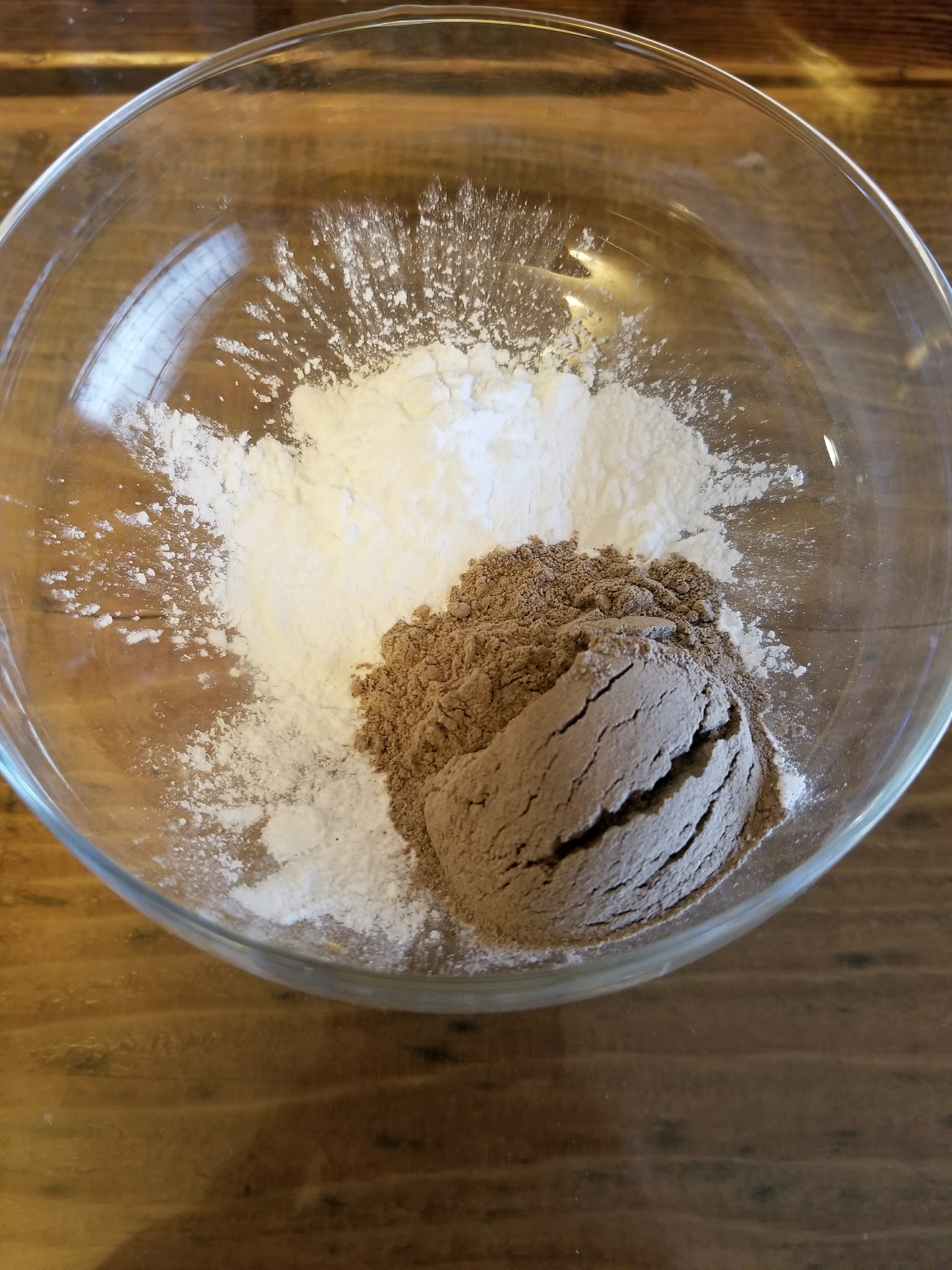 Once those three ingredients have been added to the bowl, you can either mix everything together or go ahead and add in the cocoa powder. You only want to add in enough cocoa powder to match your hair color. I would suggest adding in 1 tsp at a time, until you get the color you want. The photo shown below only contains 1 tsp.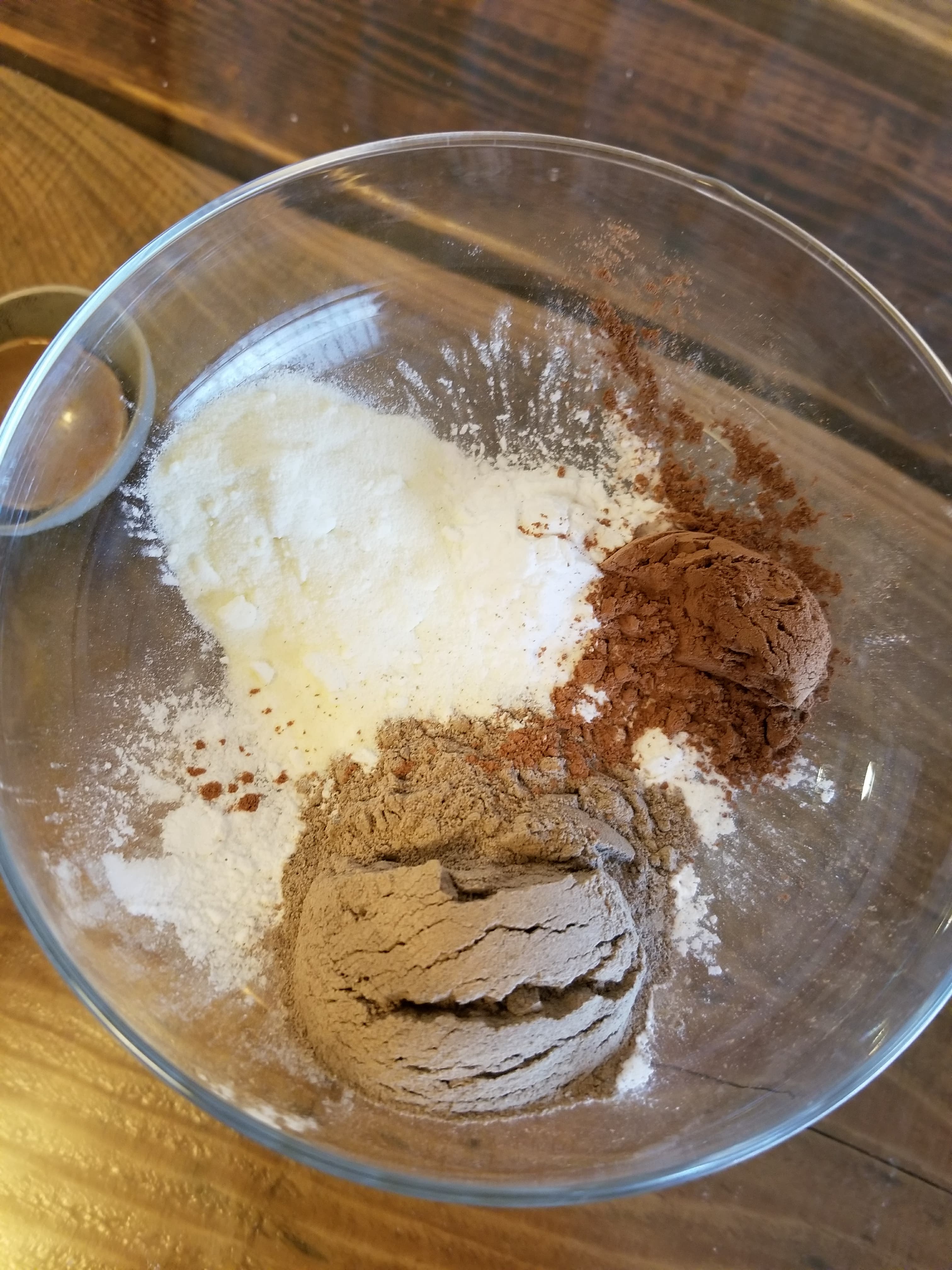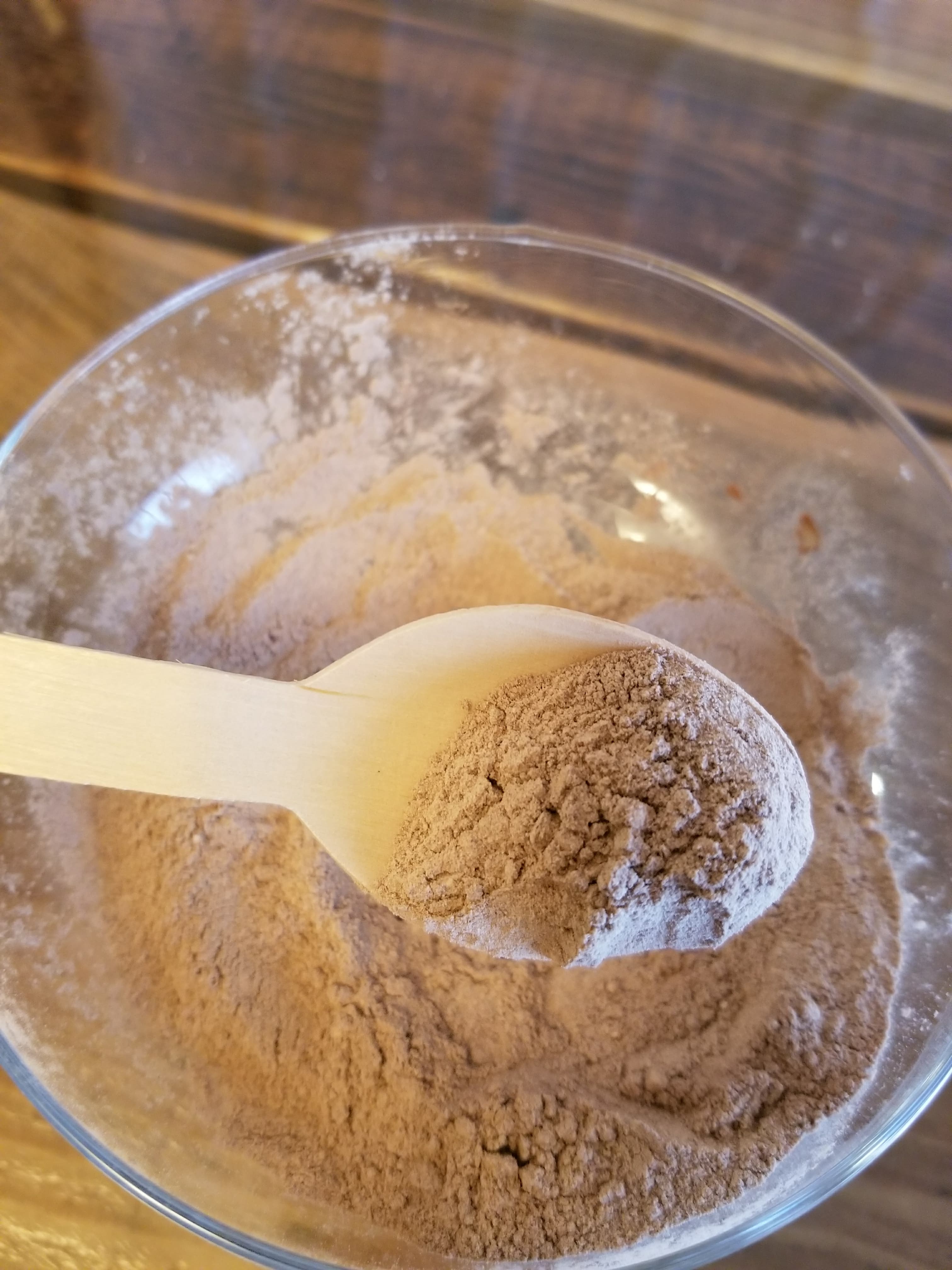 Once you are pleased with your color, dump your mixture into a storage container. When you are ready to use your dry shampoo, I have found that a foundation brush works best for application!!!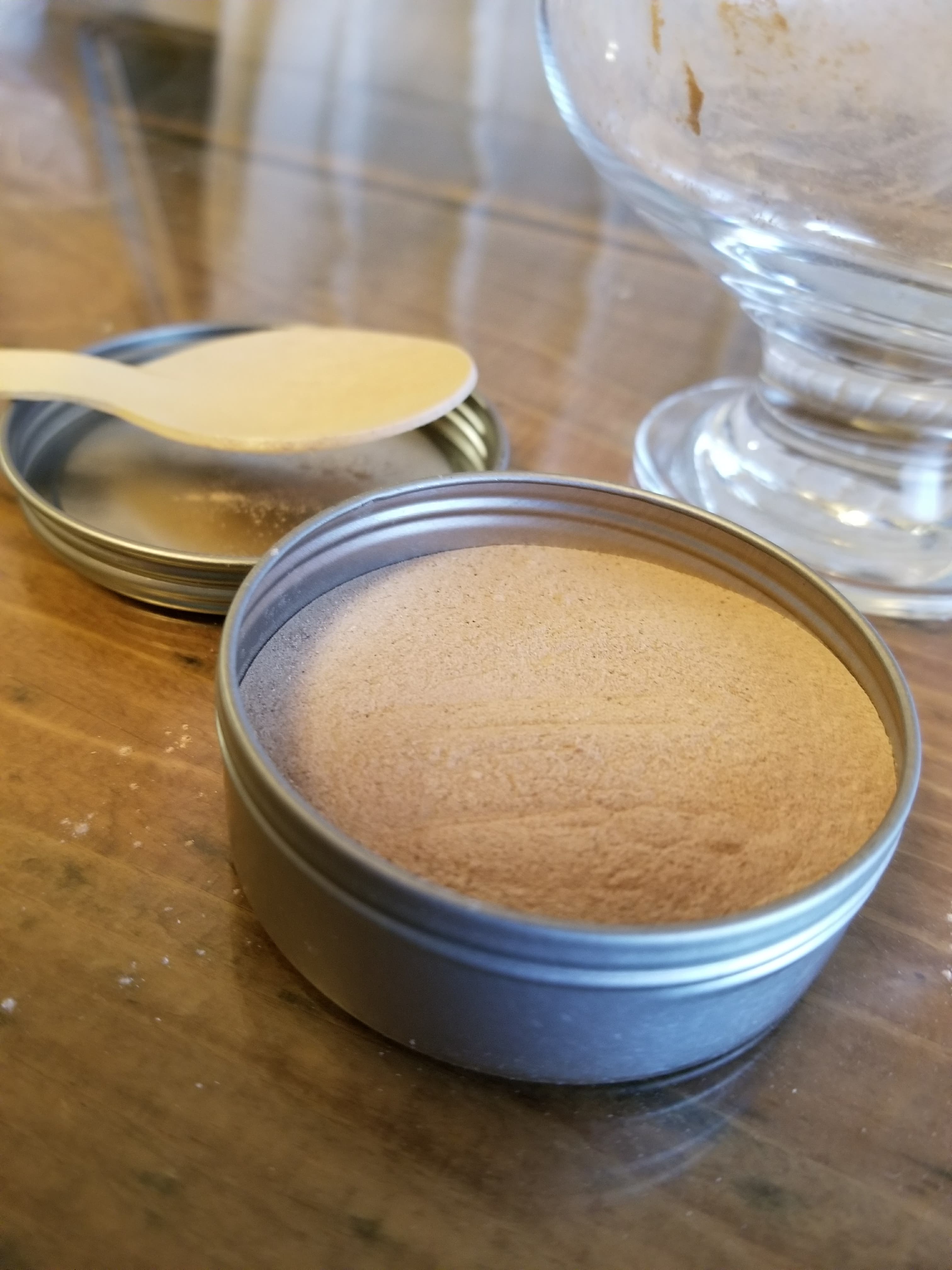 __________________________________________________________________________________