This was a first for me (Shannon), but it was fun, quick and super simple!
What you will need:
1/3 C Redmond Clay
1/3 C Xylitol OR 1/2 teaspoon Stevia
1/2 Tablespoon Baking Soda
1/2 teaspoon Clove (optional)
1/2 teaspoon Cinnamon (optional)
Approx 20 drops Rosemary essential oil
Approx 20 drops Lemon essential oil
Approx 40 drops Peppermint essential oil
**Clove and Cinnamon are both optional, but are known to be good for teeth**
(I halved this recipe for mine)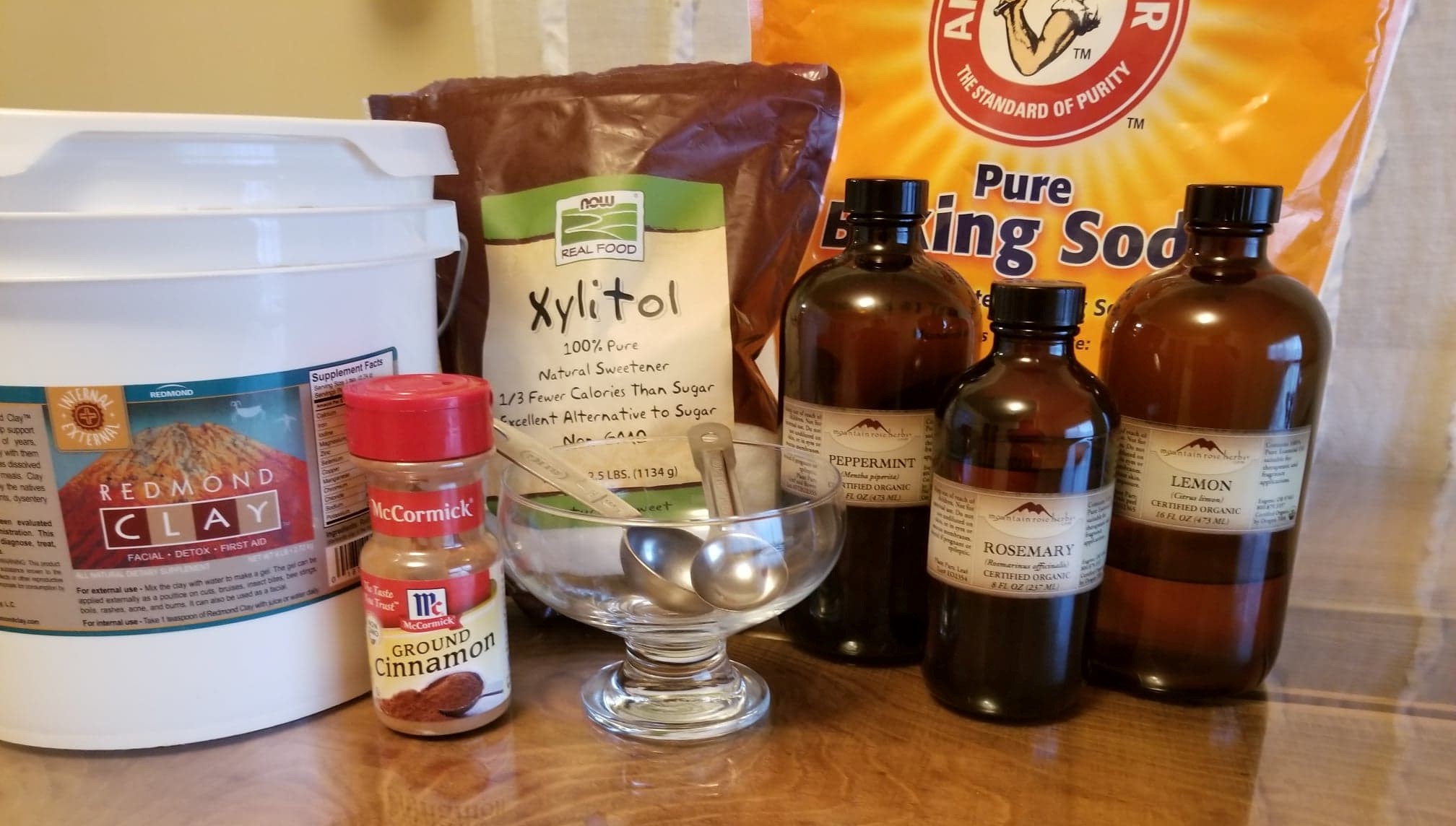 Begin by adding 1/3 Cup Redmond Clay and 1/3 Cup Xylitol
(if using Xylitol, you will not need to use Stevia)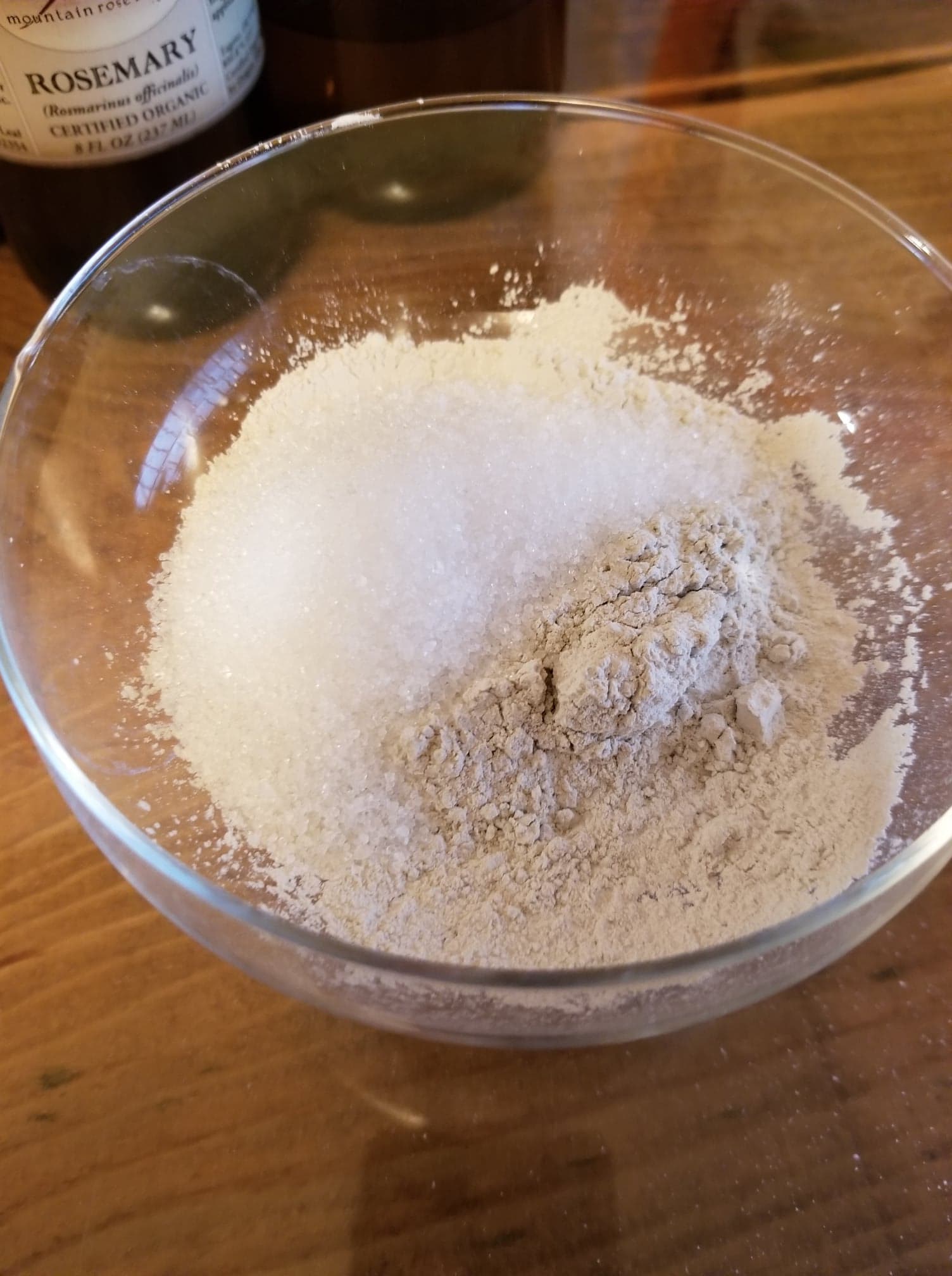 Next is the Clove and Cinnamon, 1/2 teaspoon of each, if you choose to use them.
I only had cinnamon on hand, so that is what I used. This is also where you would add the Stevia (1/2 teaspoon) if you are using that instead of Xylitol.
Now, 1/2 Tablespoon of Baking Soda, then mix the powders together!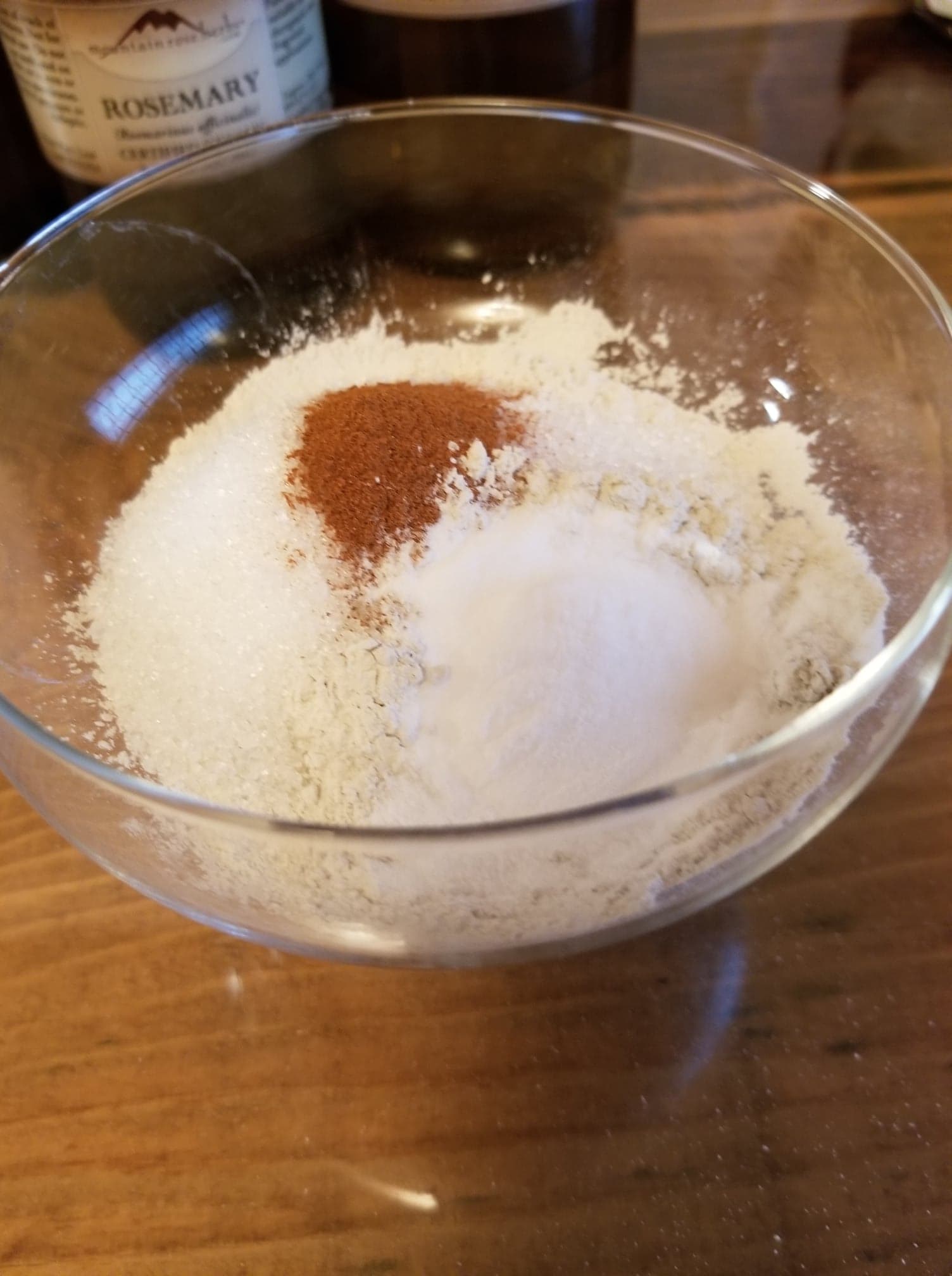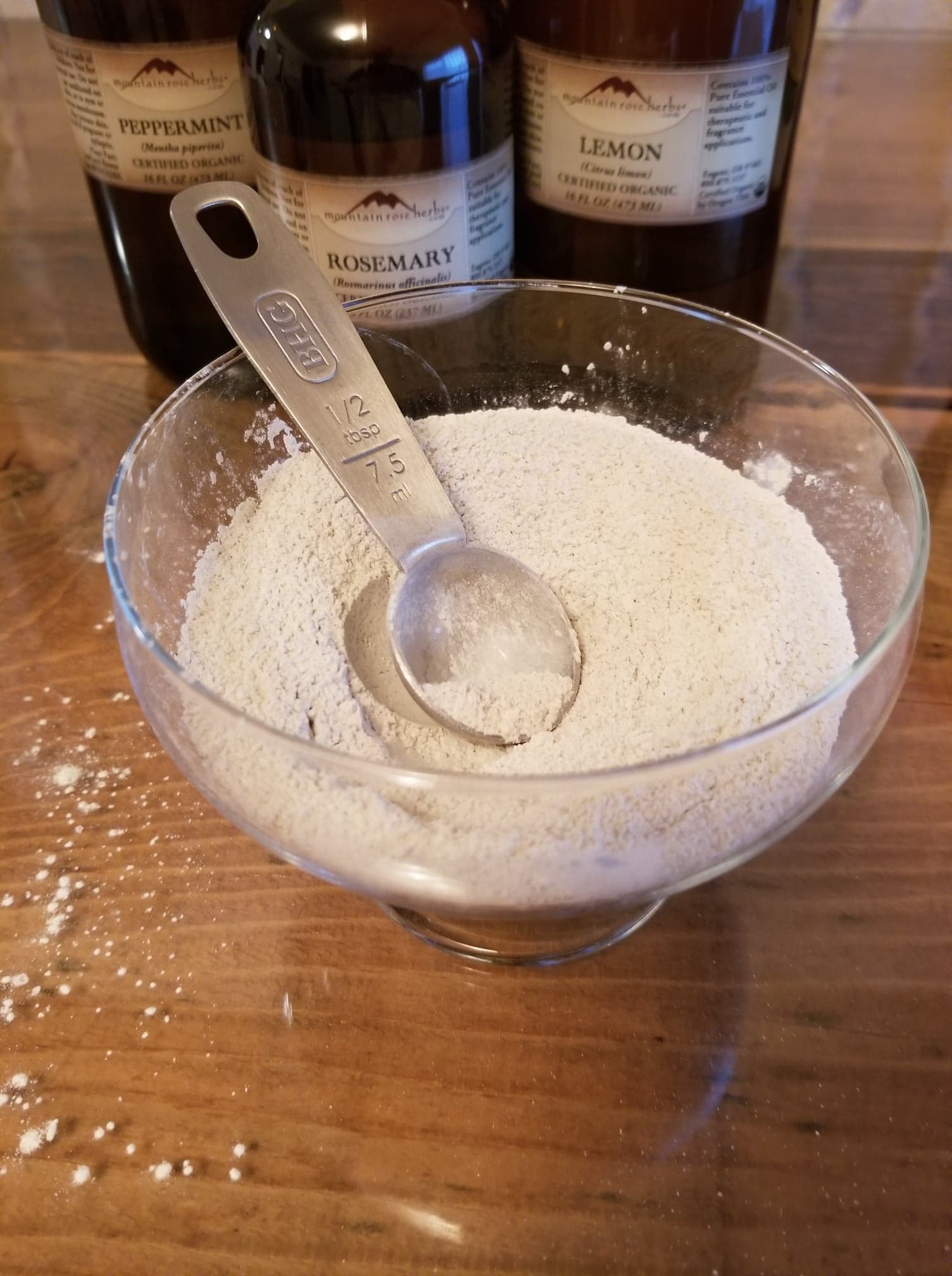 Now you can add in the essential oils (you can use any flavors/scents you prefer)
Add about 20 drops of each Rosemary and Lemon essential oils and 40 drops Peppermint essential oil.
Mix the oils into the powder so there are no clumps.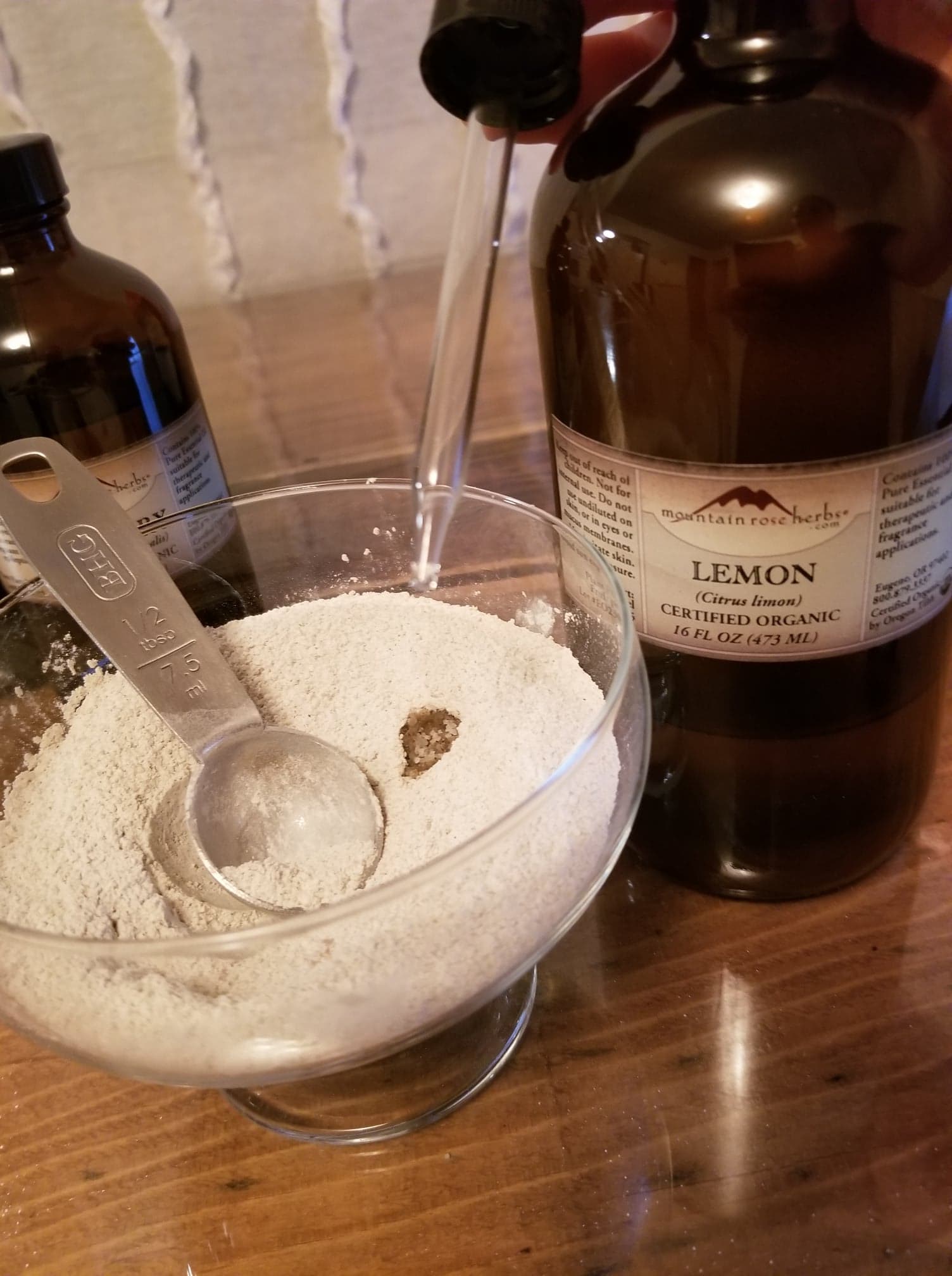 Once everything is mixed, you can transfer the powder to a storage container.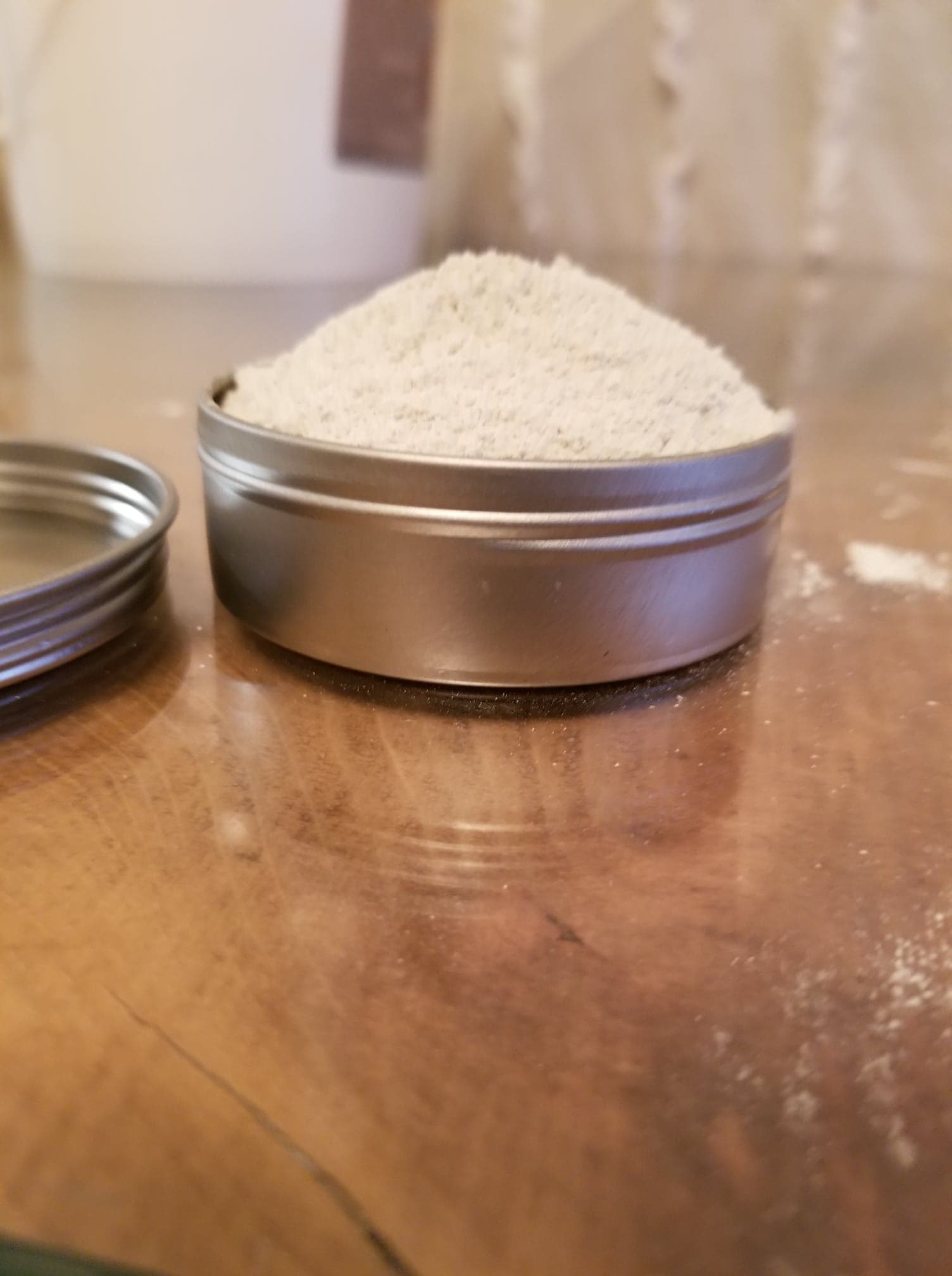 When you are ready to use:
Wet your toothbrush, and gently press the wet bristles into the powder
Annnd WAHLAH clean teeth!!!